←
→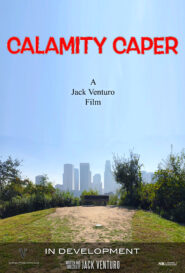 Calamity Caper
Completion Date: 03/01/23.
Genre: Comedy.
TRT: Feature Length.
Pages: 125.
Status: Screenplay Completed.
Logline:
A buddy comedy about two women who go on a crazy survival adventure.
Synopsis:
Katie and Jeannie have been best friends since High School, their friendship is tested when they go on a quest through the streets of LA.
Written, Produced, and Directed
by Jack Venturo
Editor
Jack Venturo