←
→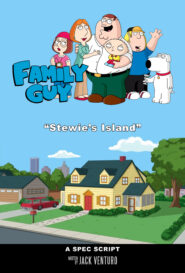 Family Guy: Stewie's Island
Completion Date: 09/07/18.
Genre: Comedy (Spec Script)
TRT: 30 Min Sitcom.
Pages: 24
Status: Screenplay Completed.
Logline:
Peter gets hit in the head by a show pony and is suddenly able to understanding Stewie.
Synopsis:
This was a spec script written in the hopes of sending to the producers at FOX, it was used as a submission to enter writing workshops and as a good exercise in writing a 30 minute sitcom, also a great learning experience in writing a spec for an existing comedy show.
Get a PDF copy of this screenplay emailed to you today! Email: Legal@VenturoProductions.com
Spec Script Written by
Jack Venturo